The Regional Board of the Christian Church in Indiana voted on January 19 to call three new persons to the Regional staff. Each are part-time and together will address the ministry areas that were carried by former Associate Regional Minister, Cheryl Cloar.
Diane Zehr, Interim Associate Regional Minister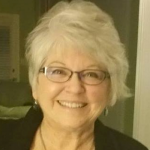 Diane graduated from CTS in 1984 and was ordained that year by the Indiana Region. She has served as a local church pastor in several locations in Indiana and Kentucky. She was Interim Associate Regional Minister in Indiana in 1990 and 1991. She was Program Coordinator for the 2003 General Assembly in Charlotte, NC. Most recently she served as the Interim Minister at Hazelwood Christian Church in Muncie, Indiana. Diane lives in Carmel, Indiana and is married to Jerry Zehr, the minister of the Carmel Christian Church. She will provide pastoral care and support to congregations and clergy in southern Indiana and will provide coordination for the Regional and General Assembly.
Carolynn Miller, Regional Coordinator for Women's Ministries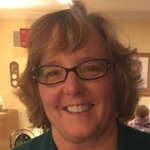 Carolynn graduated from Candler School of Theology at Emory University in 2005 and was ordained that year by the Christian Church in Georgia. She has been active in women's ministries in the Georgia and Indiana regions. She currently serves in the leadership of Indiana Disciples women. She works in human resources for St. Vincent Hospital in Indianapolis. She lives in Indianapolis and is married to Brad Miller, minister of Central Christian Church, Lebanon.
Sarah Haas, Regional Coordinator for Global Ministries (volunteer)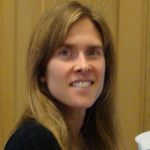 Sarah is the Associate Minister of the Friedens United Church of Christ in Indianapolis. She is a graduate of CTS and a former Board member of Global Ministries of the Christian Church (Disciples of Christ) and United Church of Christ. She is seeking to more deeply connect Disciples and UCC congregations in Indiana with Global Ministries and has formed a joint committee of the Region and Conference and plans to give volunteer time overseeing that group and individually working with congregations.