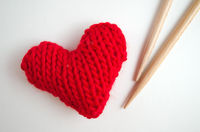 As the Christian Church in Indiana, we are people joined and knit together in love.
The Christmas Offering is an opportunity to support the ministry we share with one another. It supports the work of teams that meet with students preparing for ordination. It helps send out our regional staff to meet with congregations and pastors. It allows us to offer a tremendous summer camp program for children, youth and adults. It helps us connect to partners in mission throughout the world. It provides training sessions for clergy. And so much more.
Together, we gather our resources so we can collectively do ministry in the name of Jesus Christ.
On this page, you are provided with materials that help interpret this special offering. Share the stories in your newsletters, in bulletins, on your webpage, on your Facebook page or on a screen at worship. You can also use these graphics in communication pieces that you create for your congregation. There is even a poster that can be printed and used in your community. If you need more information or have questions, please contact the regional office.
Thank you for your support of our shared ministry in the Christian Church in Indiana.
Christmas Offering 2017 Downloads:
Indiana Region Christmas Offering 2017 (Color PDF)
Indiana Region Christmas Offering 2017 (Black&White PDF)
Thank you Indiana Disciples for your support and thank you for giving generously to the ministry that we do together throughout Indiana and beyond. Please feel free to share this video in your congregations and your community.
---
Christmas Offering 2017 Stories: