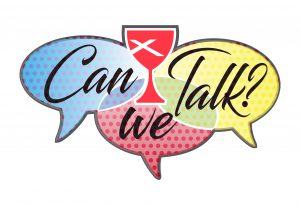 Regional Assembly of the Christian church (Disciples of Christ) in Indiana
October 5-6, 2018  /Light of the World Christian Church, Indianapolis
The theme is year is, "Can We Talk?" The planning committee for the assembly looked at the time in which we live and what could benefit the church in this era of polarization and dividedness.
We want to offer some ideas and experiences that may help us be encouragers of God's people even in our differences. Who knows? If we learn how to appreciate each other in our differences, it might even spill over into our congregational and family life.
Cost to attend is $75.00 for Adults. Students age 12 and up and Seminarians is $55.00. This registration fee includes the Friday evening all assembly dinner, Saturday Continental meals, worship exhibits and equipping conversations.  Childcare is also provided at no cost for children under age 11.
Additional Optional Meals for Women's and Men's breakfasts, held at the Indiana Interchurch Center are $15.00 per person.
Materials and information for the assembly can be found here:
Online Registration       Paper Registration Form               Childcare Registration Form
2018 Assembly Welcome Letter                    Essay on Assembly Conversations
Printable Bulletin Inserts:
bulletin front     bulletin back

Assembly Schedule

Friday, October 5
3:00 pm      Registration opens
4:00 pm      CTS reception at Light of the World
6:00 pm      Dinner / Keynote address / Music / Conversation
Saturday, October 6
7:45 am       Women and Men's breakfast (at Indiana Interchurch Center)
9:00 am      Continental breakfast and exhibits
10:00 am    Plenary and business session
12:00 pm    Lunch
12:45 pm    Conversation groups-first round
2:00 pm      Conversation groups-second round
3:15 pm       Worship
4:30 pm      Assembly concludes
Lodging near the area
Extended Stay America Address: 9370 Waldemar Rd, Indianapolis, IN 46268
Phone: (317) 471-0700
Drury Inn Indianapolis Northwest Address: 9320 N Michigan Rd, Indianapolis, IN 46268
Phone: (317) 876-9777
Embassy Suites by Hilton Indianapolis North: Address: 3912 Vincennes Rd, Indianapolis, IN 46268
Phone: (317) 872-7700