March 6, 2023 
INDIANA REGION SEEKS CANDIDATES FOR REGIONAL MINISTER
The Christian Church in Indiana seeks a new Regional Minister to lead the region with heart and vision beginning in September 2023. The position will provide visionary and executive leadership to the region's staff, structure, and program and walk alongside the region's 130 congregations and their leaders. The Indiana Region is a diverse community of Disciples stretching throughout the state with administrative offices in Indianapolis.
Ideal candidates will possess congregational and regional leadership experience, cross-cultural competency, deep understanding of the Disciples of Christ, and commitment to leading collaboratively.
Those interested in applying should send a letter of interest to the Search Committee as soon as possible, but no later than April 15, 2023. These letters should be sent to Matt Rosine, Search Committee chair, at mrosine@ccf.disciples.org. The letter should outline personal qualifications, skills and/or experiences that align with the position description and profile of our region. It should also include the applicant's preferred email address and phone number. All applicants are required to have a complete, current profile and reference letters on-file through the Search and Call system of the Christian Church (Disciples of Christ).
January 26, 2023
Dear Friends of the Christian Church in Indiana,
In accordance with our Region's By-Laws, the following people have been selected and confirmed by the Regional Board to lead the process of calling a new Regional Minister:
Ms. Raquel Collazo
Rev. Tonja Gerardy
Rev. Luis Gierbolini
Rev. Nathan Kibler
Rev. Baek Hee Kim
Ms. Sandy Kincaid
Rev. Monique Crain Spells
Rev. Matt Rosine, chair
An orientation for our committee was held on December 12, led by our Search Committee Consultant, Rev. Teresa Dulyea-Parker of the Christian Church in Illinois/Wisconsin and Michigan. On January 19, we participated in anti-racism/pro-reconciliation training sponsored by our church's Reconciliation Ministry.
The next step was to invite your participation, as members of the Indiana Region, to help us identify priorities and dreams for our church and the kind of leadership needed to shape the future. Several listening sessions were held during the month of February.
Thank you for participating in this process and for holding our Region in prayer during this search. With you, we trust in God to guide our church during this transition and in the good years to come.
With deep appreciation and hope for the future,
Matt Rosine, Search Committee Chair
Email: mrosine@ccf.disciples.org
November 18, 2022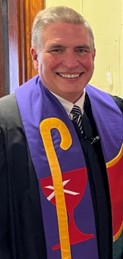 Dear Friends,
When our Regional Board gathers on December 3, I will share with them my plans for retirement effective September 1, 2023, completing 22 years of service as your Regional Minister.
I am giving this advance notice so that our Moderator Julia Johnson can name a Search Committee that same day allowing them to begin their work to secure my successor. This follows the successful pattern that was used by our Region at the end of the tenure of my predecessor, Ed Weisheimer, in 2001.
Consistent with our Regional Personnel Policy, Julia will appoint "a committee of seven persons broadly representative of constituent categories," to oversee this work. The committee will consult with our General Minister and President, Terri Hord Owens, and the College of Regional Ministers. They will follow the Executive Search Model adopted by the General Assembly of our church, engaging in anti-racism training together as they begin their work.
I count it a great honor and privilege to serve in this ministry, alongside valued and trusted colleagues. I cherish the ways in which I have been invited into the lives of our congregations and pastors and give thanks that I have continuing opportunity for that engagement over the next 9 ½ months.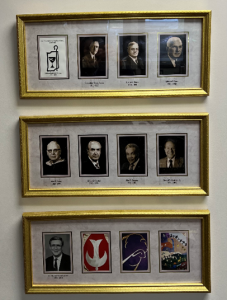 On a wall in my office at the Indiana Interchurch Center there are portraits of the eight persons who proceeded me in this role. In due time my own photo will join that group, but I celebrate the fact that there are two more spots in that frame beyond the one my picture will occupy – and plenty of space on the wall for another row as God has need.
Thank you for the opportunity you have given me. Pray with me for the strength and effectiveness of our church moving ahead.
Sincerely,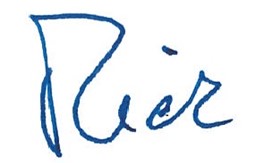 Richard L. Spleth
Regional Minister