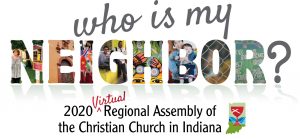 October 2-3, 2020
 Experience the 2020 Regional Assembly Again!
(or for the first time)
This anthem was produced as part of the Regional Assembly's event license. It will NOT be covered under other congregation's licenses, so you will not be protected if you decide to use this in your worship or post it online.
with Rev. Lisania Martinez
with Rev. Martinez
 One Region, One Book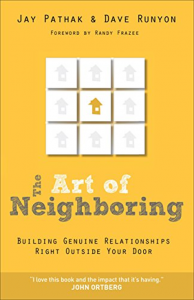 The Faith Formation Commission of the Christian Church in Indiana has an invitation for you! In  preparation for our 2020 Regional Assembly, we invite individuals and congregations to read The Art of Neighboring by Jay Pathak & Dave Runyon. As we focus on the question, "Who is my neighbor?," this book can engage us in conversation with one another about neighborliness.
Some in our region have already studied this book and have found it encouraged helpful conversations about discovering their neighbors. It is also leading them to think about their congregation's ministries and extending welcome and hospitality into their communities.
Perhaps your congregation can form a study group and let the conversations spark new imagination? Maybe you would like to be a part of an electronic conversation with other Disciples in other Indiana congregations? Or possibly create a study group with another Disciples congregation in your area to create a learning community? A study guide is available in the book itself, so no need to create anything new!
So, if you need a nudge in expanding your thinking about being a neighbor, here is an opportunity!
Let's do this together and get the conversations started! One Region, One Book! (look for more information coming out electronically soon.)
---
2018 Regional Assembly

 
"CAN WE TALK" Resources:
BOOKS:   
VIDEOS: