Faith Formation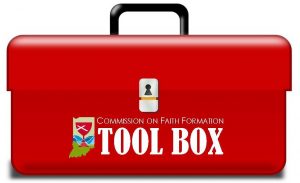 Faith Formation refers to the ways we grow in faith as individuals and as community. Faith Formation is also about the ways we share our faith from generation to generation. We seek to provide resources, experiences, and support for similar ministries in local congregations.
Share Your Faith Formation Ideas
Linwood Christian Church, Indianapolis, may use the Barbee Blessing gift for faith formation to take middle schoolers and others to Cane Ridge. "We are [also] looking at building on camp experiences with middle schoolers, and thinking about how we can reach out to children in our neighborhood."
"We are helping to cover costs for an upcoming Disciples retreat between our three churches in South Bend, Elkhart, and Mishawaka."  – Dean Heisey, Co-Pastor, Southside Christian, South Bend (in response to the Barbee Blessing gift)
Email your faith formation ideas to cheryl@indianadisciples.org
Faith Formation Grant
The Regional Board approved guidelines submitted by the Faith Formation Commission establishing the opportunity for congregations to apply for faith formation grants of up to $5,000.  The grants will be funded by a portion of the proceeds from the sale of the Barbee Christian Camp.
The intention is to form a partnership between congregations and the Region in significant new expressions of ministry that will enable the development of faith communities that are more effectively involved in faith formation.
---
Church Camps

Scripture is filled with stories of people experiencing God in the beauty and power of Creation. For thousands of years, God's people have looked at the world around them to learn about God's presence in their life. Camps are designed to bring children and youth into the beauty of creation and into the power of community. These intentional events are divided by age, and often by special focus.
Camps are run by volunteer directors and counselors from our local congregations. This is truly a shared ministry. All volunteers are screened and receive a background check. Support staff such as lifeguards, first aid, and cooks are hired to help our volunteers provide a wonderful experience in a safe environment.
To apply for a COUNSELOR or DIRECTOR position download the 2023 application: 2023 Application UPDATE (fillable). All counselors and directors must submit a health form each year and must have a background check every three years. (Note: All counselors for camps that include grades 9-12 must be 21 by the first day of the camp.)
If you are interested in working in a STAFF position at the Bedford camp as assistant cook, life guard, first aid director or dishwasher download the 2023 application/background check release form HERE.
2023 Camp Fees:
2023 Early Bird Camp Fees (before May 15):
6-day camps: $440; 3-day camps: $250
Cancellation Policy:
Cancellations made within the two weeks prior to your camp start date will result in a refund of payment minus $25.
2023 Bedford Camps
Online Registrations:
---
2023 Geneva Camp Dates:
June 12-14: You & Me 1
June 12-17: Explorers
June 15-17: New Beginnings
June 19-21: You & Me 2
June 19-24: M.A.D.
June 26-July 1: High School & Middle School Traditional
June 26-July 1: C.R.O.S.S.
Register for all Geneva Registrations HERE 
What to bring to camp (to come)
2023 Summer Camp at Geneva Brochure (to come)
A "Medical" section is included in Geneva's online registration tool
---
2023 Camp Scholarship Application 
Scholarship application 2023-fillable
Submit at time of registration to krista@indianadisciples.org or mail to:
Christian Church in Indiana
Attn: Krista Hunter
1100 W. 42nd Street, Suite 150
Indianapolis, IN 46208
---
Director/Counselor Training:  All directors and counselors camp training event will be announced in 2023. This gathering will be an opportunity to ask questions about the age-specific curriculum, team building, fellowship, and maybe even eliminate the need for a long training the night before your camp!
COVID INFORMATION (2021)
We are staying in close communication with state and county health departments to prepare for camp. Our current modifications for camps are as follows:
A licensed medical professional will be present at all camps.
The ways in which we clean will change. For example, sanitizing after meals will be done by adults instead of by campers.
Sanitizer stations will be everywhere campers gather.
Social distancing will be encouraged.
As of right now, our camps will be registered at half capacity with the possibility that this could change as camp season grows closer.
Masks will be required in all common areas.
Upon arrival to camp, temperatures will be taken before campers exit the car.
---
Indiana Youth Council
Application Deadline Extended
The Indiana Youth Council (IYC) is a group of young people from around the state who serve as representatives for youth throughout the region. IYC plans and coordinates all youth events in the region except summer camps. Those applying for IYC positions should be active in their local congregation, attend camps and/or other regional activities, show interest in being part of youth ministry in the region, and exhibit good leadership qualities. Applicants should review the IYC Constitution and Code of Ethics before they apply. Application materials are due: February 2023.
---
Children Worship and Wonder
Children Worship & Wonder offers an exciting way to approach faith formation with children. The approach recognizes children as spiritual beings who already have a relationship with God. Through Children Worship & Wonder, children learn about God as they experience God. They hear Bible stories in a way that allows them to enter into the stories and form responses out of their own life experiences. Children Worship & Wonder can be used with children beginning at age 3. A wide age range can be grouped together in one class. It is a Montessori influenced program that often works wonders with children who have attention deficit problems.

You can be trained to become a Worship & Wonder Trainer.

Learn more and register.
*Information taken from the Disciples Home Missions Children's Ministries webpage.
---
OTHER (Links, Resources, etc.)
Disciple Youth Ministry Network (for adult leaders)
---
Women's Ministries
Disciples Women's Ministries is a conduit for diverse connections empowering each woman to find her voice and live out her call.The Indiana Women's Counsel seeks to facilitate opportunities for gathering and connecting the Disciples Women of Indiana, and would be pleased to receive ideas and suggestions for new ways to bring the Indiana women of faith together. Feel free to be in touch with Rev. Cheryl Russell with ideas and questions at cheryl@indianadisciples.org
---
Curriculum