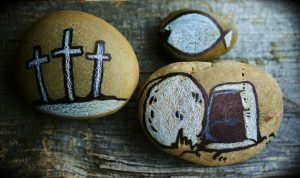 The Regional Board has approved guidelines submitted by the Faith Formation Commission establishing the opportunity for congregations to apply for faith formation grants of up to $5,000.  The grants will be funded by a portion of the proceeds from the sale of the Barbee Christian Camp.
The intention is to form a partnership between congregations and the Region in significant new expressions of ministry that will enable the development of faith communities that are more effectively involved in faith formation. 
These grants are intended to encourage congregations to take a fresh look at their current ministry, and then enable them to begin new ministries that will help bring renewed vitality to the congregation.  Each congregation seeking a grant will be asked to adopt and show progress toward goals that will help lead the congregation to spiritual growth. 
The Faith Formation Commission will administer the grant on behalf of the Region.  While working on the guidelines for this new program, the Commission Chair Rebecca Sundquist stated that there were six key themes they hoped would emerge as congregations imagine their new initiatives including:
Growing in relationship with God

Living as disciples of Jesus at home, work, in the community and in the world.

Developing new understandings of the Bible.

Participating in the life and ministries of the faith community.

Engaging in service and mission in the world.

Deepening spiritual life and practices.
Congregations will be expected to provide matching funds equaling at least 10% of the grant they request. Grants will be made in the  fall and the spring each year.  For more information contact Associate Regional Minister Carolyn Reed at carolyn@indianadisciples.org