Indiana Disciples Mexico Initiative
About the Mexico Initiative
 As a connectional church, our region has enjoyed decades of partnerships with Christians across the globe, working and learning together to broaden our mutual understanding of the gospel as it is lived out in many cultures and communities. Most recently, we shared a joyful partnership with Disciples in the Mbandaka district of the Congo. This formal partnership reached its agreed-upon conclusion this year, and it is time for us to look forward as we seek to continue our commitment to global fellowship.
As a church in the world, we are aware of an important conversation happening nationally and within our local communities as questions of race, immigration, and economics touch our neighborhoods and congregations. As a connectional church, we realize the importance of having these conversations within the context of relationship – especially a relationship that is centered around the communion table.
In that spirit, our region will soon begin a two-year relationship-building initiative with Disciples of Christ and other ecumenical organizations in Mexico. These next two years will include at least four pilgrimages to various parts of Mexico, including the Guatemala border region, the US border region, and the central region in Mexico City and San Luis Potosí. These pilgrimages will be organized in collaboration with Global Ministries' People-to-People Pilgrimage Program and will include conversations with seminaries, indigenous communities, refugee support centers, migrant communities, churches, and families. Finally, we will invite a delegation from Mexico to visit Indiana and attend the 2020 Regional Assembly.
Our hope is that a formal partnership may develop organically from these pilgrimages, as relationships of mutual collaboration and accompaniment are built and steps forward into deeper connections and shared mission emerge. We also hope that those who participate in the pilgrimages will share their experiences with their congregations, informing our conversations on critical issues and inviting a deep Christian fellowship with immigrant families in our local communities.
Please keep an eye on the Indiana Christian and indianadisciples.org for information about pilgrimage dates, applications, and other ways you can participate in this exciting initiative!If you have questions about the Mexico Initiative in general, please contact Rick Spleth at rick@indianadisciples.org
---
Mexico Initiative "Conversations with Neighbors" (Zoom)
3rd Wednesday of each month at 5 p.m. Eastern, 4 p.m. Central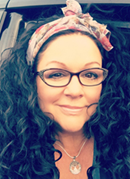 The first of these conversations will be held on August 18, 2021 and our guest will be Kimber Nicoletti-Martinez.  Kimber is the Director of the Multicultural Efforts to end Sexual Assault (MESA) program. MESA is a statewide effort focused on preventing sexual violence across the lifespan and promoting healthy communities in underserved and marginalized populations. MESA specializes in engaging and advocating for farm worker communities across the United States. Kimber is a lifelong member of the Christian Church (Disciples of Christ) and is currently active in the Federated Church of West Lafayette.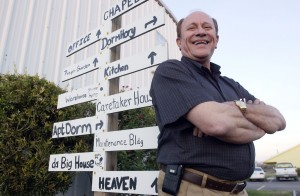 The second conversation will be held on September 15, 2021 with Feliberto Pereira, Disciples minister and the founder and Director of the Southwest Good Samaritan Ministries in Los Fresnos, Texas (swgsm.org).  For 40 years this ministry of our church has served refugees and immigrants along the US-Mexican border offering food and shelter to those seeking political asylum and escape from violence.  Their effective work has earned them the respect and trust by both the refugees in their care and the US Naturalization authorities.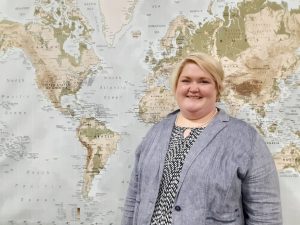 The third Conversation with Neighbors will be with Rachel E. Van Tyle, Director of Legal Services for Exodus Refugee Immigration of Indianapolis. Rachel advises refugees and immigrants in the Indianapolis on legal concerns.  Exodus Refugee Immigration is a long time partner of the Christian Church in Indiana. The Zoom conversation is on Wednesday, October 20, 2021 at 5:00 pm (Eastern).  These monthly conversations on the third Wednesday of each month are a part of the Region's Mexico Initiative and are designed to be an opportunity for Disciples in Indiana to better understand the challenges of immigrant people on our nation's border and in our own communities.
Watch the eNews for the announcement of future guests
and join us for these "Conversations with Neighbors."
---
Los Fresno, Texas – April 22-27, 2020

CANCELLED
A delegation of Indiana Disciples will head to the US-Mexico border in April 2020 as we continue our effort to better understand the challenge of refugees and immigrants on our southern border. This trip will be to Southwest Good Samaritan Ministries, a Disciples of Christ ministry, located in Los Fresnos, Texas (www.swgsm.org).  Founded in 1985, this ministry has assisted over 20,000 refugees and asylum seekers primarily from Central America. They work closely with the Department of Homeland Security and Church World Service to provide housing, food, clothing, legal aid, transportation, family reunification and counseling to immigration detainees at the Port Isabell Processing Center.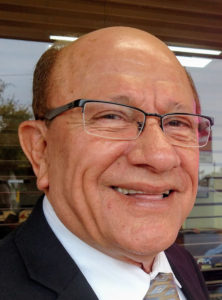 The founder and Director of Southwest Good Samaritan Ministries is Rev. Feliberto Pereira, who was himself an immigrant from Cuba. The story of his own journey to freedom is told in the book I Was A Stranger: Hope for A Hidden World, available from Amazon.
Participants in this trip, scheduled for April 22-27, 2020, will have the opportunity to participate in the services being provided to asylum seekers and have a deep engagement with, and opportunity to better understand, the root causes of those who are seeking to come to the United States, and the complex legal, social, and humanitarian call to accompaniment and solidarity for our nation and our church.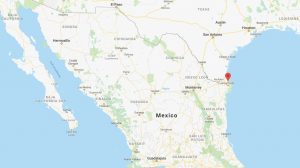 ---
San Luis Potosí, México – September 28-October 5, 2019
    
The Christian Church (Disciples of Christ) in Indiana and Global Ministries partnered in a pilgrimage to San Luis Potosí, México, September 28 through October 5, 2019. A mission pilgrimage is a transforming experience through which participants share themselves and receive God's love in a new way, while listening and learning from international partners. The participants who traveled to the city of San Luis Potosí, immersed themselves in the culture of the area and learned about the work of Mesa Conjunta, Round Table for Mission Development in Mexico, a space of dialogue and mission from various expressions of Disciples of Christ and United Church of Christ congregations in Mexico. Pilgrims on this trip were Anita and Andre Adams, Ellen Annala, Bere Gil Soto, Kay Nannet, Carolyn Reed, Sarah Renfro, Cheryl Russell, Rena Russell, Becky Sundquist, Maribeth Westerfield, and Global Ministries' Lorna Hernandez Ramos.
---
Chiapas, México – June 10-17, 2019
The travelers were Maggie Harris, First Christian Church, Jeffersonville; Tawn Parent Spicklemire, Downey Avenue Christian Church, Indianapolis; Kristin Miller, Carmel Christian Church, Carmel; Bob Shaw, Susan McNeely, Tapestry Church, Greenwood; Rachael Jacobs, Kathie Meyer, Diane Spleth, Rick Spleth, Allisonville Christian Church, Indianapolis; Angel Riveria-Agosto, Central Christian Church, Indianapolis.