Sponsored by the Christian Church (Disciples of Christ) in Indiana and Pension Fund of the Christian Church
---
The final semi-annual Financial Literacy Academy was offered in October of 2022. Details are below and representative of the type of sessions to be offered in 2024. Watch eNews and this page for details of the 2024 sessions as the time approaches. 
Location: Online
Free of charge, sponsored by the FLOURISH! Program.*
Friday session for Pastors 
Friday, October 14 Rev. Dr. Dawn Darwin Weaks is co-pastor of Connection Christian Church, Odessa, Texas. She, along with co-pastor and husband Joe Weaks, lead the congregation as they embrace a new vision and ministry. She is a contributor to the Unbinding the Gospel series, a popular church transformation resource, and author of the new book Breakthrough: Trusting God for Big Change in Your Church. This session is open to ALL Indiana Disciples pastors.
---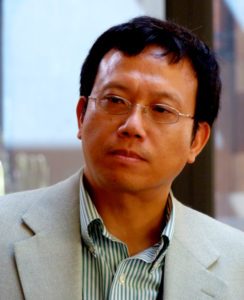 Saturday session for Pastors & Church Leaders
Saturday, October 15 will be spent in conversation with Rev. Dr. Eric Law, founder of Kaleidoscope Institute, and Linda Young, Associate and Midwest Regional Director. Also a Chalice Press author, Eric has written a number of books including Holy Currencies: Six Blessings for Sustainable Missional Ministries. Money is not the only currency your ministry needs. Holy Currencies teaches you how your ministry can become sustainable, grow, and thrive. This session is open to ALL Indiana Disciples Clergy and Lay Leaders from all Indiana Disciples congregations.
---
The Financial Literacy Academy is open to all clergy with standing within the Christian Church (Disciples of Christ) in Indiana Region and their partners. Saturday sessions are open to lay leaders from Indiana Disciples congregations. Clergy can choose to sign up for one or both sessions. Participation in these webinars is free.
Please register by October 1 to facilitate distribution of resources and links in advance of the sessions. 
To register, click below:
*  Made possible by a grant from Lilly Endowment, and support from the Indiana Region, Pension Fund, and individual donors generously providing matching donations. Click to learn more about FLOURISH!
Save