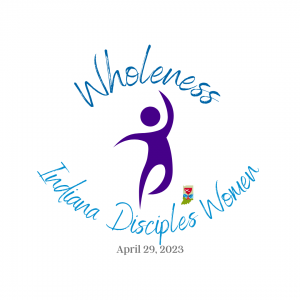 "Beloved, I pray that all may go well wit you and that you may be in good health, as it goes well with your soul" 3 John 1:2 NRSVUE
Don't miss out on this event to connect with women from around the Indiana Region and to hear a word from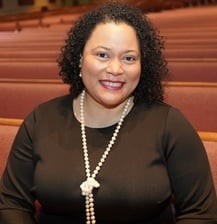 Rev. Angéle  Saunders Johnson, the Executive Director of Disciples Women Ministries!
Rev. Angéle Saunders Johnson began serving as the Executive Director of Disciples Women in August 2021. As an ordained Minister in the Christian Church (Disciples of Christ), she brings experience, passion, and expertise to this role. Rev. Johnson served as the Minister of Discipleship and Outreach for Mississippi Boulevard Christian Church in Memphis, Tennessee. Her prior experience includes faith-based community organizing, executive pastoral leadership, and Serving as Director of Christian Education for New Covenant Christian Church in Nashville, Tennessee. (Rev. Johnson also went to seminary with our very own Rev. Cheryl Russell!)
Event Details:
Saturday, April 29, 2023
First Christian Church
16377 Herriman Blvd.
Noblesville, IN 46060
10 a.m.–3 p.m.
Cost: $50 $40 includes lunch
Childcare is available
Due to an issue in our registration system, there will be a $10 discount on the Spring Women's Event being held on Saturday, April 29, until the issue is resolved. So don't wait to register! Register here, when you get to the payment page, choose "pay later." You can pay at the event by cash, check, or online by credit card. Questions or need helping getting registered? Email Krista Hunter (krista@indianadisciples.org).