Sponsored by the Christian Church (Disciples of Christ) in Indiana and Pension Fund of the Christian Church
---
Session Nine:
Friday, May 1, and Saturday, May 2 

Indiana Interchurch Center, Krannert Hall, 2nd Floor

1100 W 42nd St, Indianapolis, IN 46208
Friday session for Ministers and Spouses
The speaker for this session on Personal Finance is Peter Dunn AKA Pete the Planner.
Peter Dunn a.k.a. Pete the Planner® is an award-winning comedian and an award-winning financial mind. He's a USA TODAY columnist and the author of ten books. He is the host of the popular radio show The Pete the Planner Show on 93 WIBC FM and is a columnist for the Indy Star. Pete has appeared regularly on CNN Headline News, Fox News, Fox Business as well as numerous nationally syndicated radio programs. Pete lives in Carmel, Indiana with his wife and two children.
---
Saturday session for Ministers and Church Leaders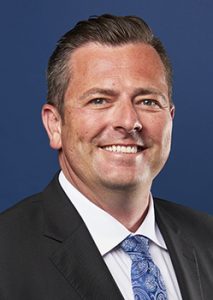 Rev. Dr. Todd Adams, President of the Pension Fund of the Christian Church, will present on best practices for congregations as employers.
---
The Financial Literacy Academy is open to all clergy with standing within the Christian Church (Disciples of Christ) in Indiana Region and lay leaders from Indiana Disciples congregations. Cost to attend for those not covered by a grant will be $15 per person per day and includes meals (continental breakfast/lunch) and materials.
Registration deadline is April 15. 
To register, click the appropriate button below:
Registration Open
Save