Our mission is to connect congregations from across the region as they build ministries of compassion, justice, and reconciliation.  We want to hear what your church is passionate about and help you share your experience and expertise.  Over the coming year, we plan to knit together a supportive network of congregations to help us all teach, support, and learn from each other.
---
Domestic Violence Resources
Shelters
Counseling and Other Services
Education and Response
Additional Resources
---
The Commission on Unity and Witness also provides educational and financial resources for congregations seeking to address social justice issues in their community.  Here are a few ways you can get involved:
Grants
The objective of the Reconciliation Ministries in the Christian Church (Disciples of Christ) in Indiana is to undergird reconciling ministries related to the systemic problems of race within our communities in Indiana, seeking to implement the Gospel of Jesus Christ. Your gifts to the Reconciliation Mission Offering each year make funds available that the Region can disburse in support of congregational efforts to dismantle and overcome systemic racism.
The Regional Commission on Reconciliation is responsible for disbursing Reconciliation Grant funds and reporting to the Regional Board. Some of the guidelines for Reconciliation Grants include:
Grants will usually be short term and ordinarily will not exceed $5,000;
Projects should show local initiatives and responsible participation by local Disciple congregations;
Projects should show a great likelihood of continuing beyond the life of the grant unless there is an obvious reason for a short-term project.
If your congregation is interested in applying for a Reconciliation Grant, please download the complete guidelines and application using the links below:
---
Anti-Racism &
Pro-Reconciliation Training
Anti-Racism & Pro-Reconciliation (ARPR)  Training for Ordained and Commissioned Ministers to comply with Resolution 1601, requiring to all commissioned and ordained ministers who desire standing within the Christian Church (Disciples of Christ) in Indiana to participate in regionally sponsored ARPR trainings every five years, in addition to the Healthy Boundaries training requirement. The training format will be similar to Healthy Boundaries, and will be a safe space for all clergy to explore today's pressing issues related to race and how we, as individuals and as the church can be the change in the movement towards wholeness.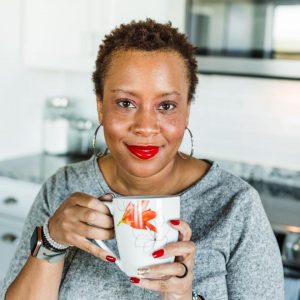 Candace Boyd Simmons serves as the Reconciliation Program Coordinator. Serving on staff since 2015, she is deeply committed to our church and the success of our pastors. She served for a number of years as the worship leader for God's Grace Christian Church, one of our new church starts. Candace will combine her Reconciliation position with her duties as a Ministry Associate.
Her assignment in this role will be to:
 * Develop/identify reconciliation education for youth and young adults, and train counselors for regional programs
* Coordinate and help develop clergy anti-racism training programs
* Identify and organize reconciliation resources for congregations
* Share the vision and mission of Reconciliation Ministry through speaking and social media
---
Environmental Justice Resources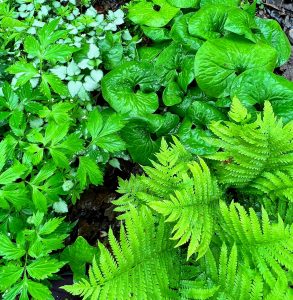 "Environmental justice is realized when all people can realize their highest potential, without interruption by environmental racism or inequity. It is supported by decent paying and secure jobs, quality schools and recreation, decent housing and adequate health care, democratic decision-making, and, personal empowerment. A community of environmental justice is one in which both cultural and biological diversity are respected, and where there is equal access to institutions and ample resources to grow and prosper." – Green Action (https://greenaction.org/what-is-environmental-justice)
As people of God, we have a responsibility to love our neighbor through education, understanding, and action. Learn more about environmental racism, intersectional environmentalism, food deserts and swamps, and our role as stewards in caring for our neighbor and our earth.
ENVIRONMENTAL JUSTICE RESOURCES
---
Green Chalice
"The earth is the Lord's and all that is in it." Psalm 24: 1
The Green Chalice Mission: Disciples of Christ connecting Christian faith, spiritual practice and environmental consciousness in order to demonstrate the fullness of God's shalom.
Learn more information HERE
Indiana Green Chalice Congregations
The DOC on-demand Climate Ambassador Training available through Blessed Tomorrow has recently been updated and refreshed. Take the 3.5 hour training on your schedule.
Start the Training Now
Use Code: DoCBTAmbassador21
More Information Here
Email: FaithAmbassadors@ecoAmerica.org
---
 Mexico Initiative 
Visit the Mexico Initiative page HERE